Religious Services
Event Case Study - Weekly "Drive in" Church Service in Medway during Summer 2020
We are very pleased to be helping a church in Medway provide sound for Sunday Mass. One half of the car park is for cars to drive in and listen to the service, and the other half people are on seats. We provide sound suitable for a large car park, and our own power.
Carol Service at Lympne Castle 19/12/17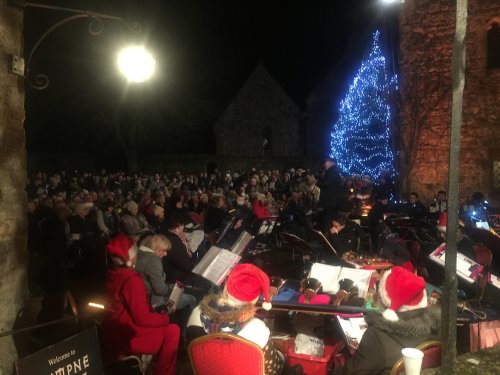 We provided sound for the annual carol service at Lympne Castle in December 2017. The system was setup to ensure good sound coverage around the area, which was attended by around 550 people. The service was lead by The Hythe Salvation Army
We are happy to be invited back next year.
If you are organising a carol service inside or outside, let Kent PA Hire look after your sound requirements.
Blessing of the Sea Service - Margate 10/1/16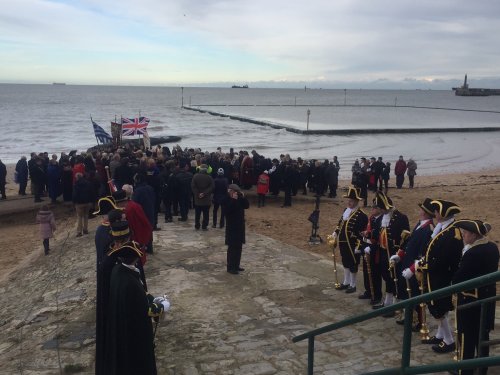 Margate is the setting, since it has a large Greek Cypriot community, for a Blessing of the Seas in the Greek Orthodox celebrations at Epiphany (6th January) marking the baptism of Christ. 
Kent PA Hire provided public address for this event, ensuring the large crowds can hear the service.
Remembrance Services
Kent PA Hire provide systems for services across Kent for Remembrance Sunday. We currently provide 7 systems. All of our systems are installed to give good sound coverage so everyone can hear the service. All systems are powered from silent battery power supplies, we do not use noisy generators that can be unreliable. A mixture of wired and wireless microphones are used with a wide selection of speakers. MP3 / CD Players are available for Hymns. Our team are experienced providing this service.
If you are organising a service, please get in touch during your early stages of planning so we can discuss your requirements.