Indoor PAs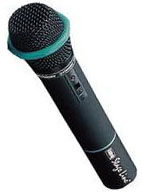 We hire public address systems for all functions and events.
The PA system pictured below is ideal for raffles / small meetings / small to medium events requiring a PA system.
The speaker sits on a tripod stand and operates from either mains or battery power supply.
A radio microphone is included, a wired microphone on a stand can also be plugged into the system, as well as a CD player for background music. This is a powerful small public address system.
For larger indoor events, please contact us to discuss your requirements.
We can provide induction Loop systems as part of the public address system for public meetings. This has been designed to aid communication with people with hearing difficulties who wear a hearing aid with a "T" facility.