Welcome to Kent Public Address Hire - Hire and Installation Services
Welcome to the home of Kent PA Hire for public address (PA), radio and audio visual (AV) hire and installation services for Kent and East Sussex. We are a privately owned business and provide a reliable professional service. As well as public address hire for events, we also provide sound installation and hearing loop installation in churches and village halls. We also install and support many church audio streaming installations.
We hire out public address, radio communications and audio visual systems in Appledore, Ashford, Canterbury, Eastry, Tonbridge, Bromley, Folkestone, Sandgate, Seabrook, Hythe, Margate, Broadstairs, Chatham, Faversham, Ramsgate, Dover, Deal, Sandwich, Romney Marsh, Maidstone, Medway, Hastings, and East Sussex.
Some of the events we can support are:
Conferences
Public meetings
Firework Displays
Fashion Shows
Sports Days

Festivals
Regattas
Equestrian shows
Charity Events
Country Fayres

Award Ceremonies
Weddings
Summer Fetes
Vintage Shows
Horticultural Shows
For outdoor events, we have commentary boxes and trailers designed especially for this type of function. The commentary box has a worktop, and seating, as well as all the equipment needed for the event. We run our amplification from a battery power supply, and only use generators when essential. We also have trailer masts available to ensure site wide radio communications at your event.
Take a look at our Testimonials page for our customer comments and reviews.
Our events range from various classic vehicle events, show jumping arenas and rugby tournaments to air shows, firework displays for crowd control, civic ceremonies and Remembrance Day Services. Schools are well represented with their stage productions and also their sports days during the early summer throughout Kent. Indoor events include: local authority public meetings and seminars, corporate events in marquees to golf club dinners and fund raising quiz nights, conference Audio Visual requirements.
Here are just a few events and installations we have been involved in recently.
Remembrance Sunday Services 2023
Remembrance Sunday is always a very busy day for the team, as we supply sound for many services in Kent.
We supply full sound, often Audio for Hymns, and our own power supply. our experienced team will ensure the service can be heard by everyone.
Here are a couple of comments from our clients
"The weather was very pleasant on the morning.  Please pass on our thanks to James, the sound was excellent"
"The sound system was fantastic, so clear and sharp. Thank you once again"
Country Fayre Nr Canterbury
During July we supplied arena sound for many events, including this new event for us near Canterbury. 
We supplied full arena sound, with a mixture of wireless handheld, and headset microphones, as well as many ways to play music for the arena acts. We also supplied our own power, which is all supplied from battery, and charged by solar panels. We do not use noisy generators.
The arena acts varied from vintage tractor displays, to a local majorette group, and tradional summer fayre games for the children.
Current Installation Projects
As well as hire, we are also very busy installing systems. At the moment one of our projects is upgrading a local football club system, with some new speakers, + re-locating equipment. We can provide a full review of your current system and plan a project to improve the system. Email us today if we can help you office@kentpahire.co.uk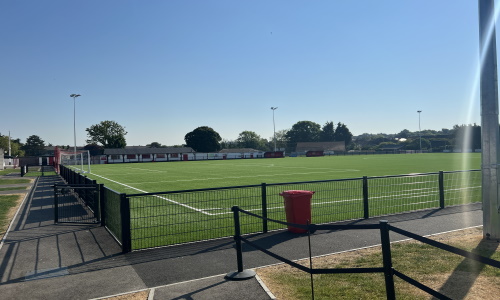 Kings Coronation Weekend celebrations
The Concert in the evening was shown on a big screen for everyone to enjoy.We supplied everything needed for the event. It was great to see so many from the community enjoying a picnic in the park.
Kings Coronation Weekend celebrations
We had a great time supplying sound and lighting for 3 bands outside on the Saturday of the weekend. 
On the Sunday we supplied sound for daytime events, and a big screen in a park for the concert live from London,
where everyone enjoyed a picnic and a drink or 2!
Church and Funeral Streaming Services
We supply live streaming to many churches in Kent, for special services, or funerals, as well as projectors and screens. please contact us for more information.
Conference at a Local Hotel, supplying all AV requirements
Falkland's 40 Commemoration Service
We provided sound for this memorial service on the 14th June. We supplied a lectern, Mic, power, and the hymns required for the service. It was great to see so many in attendance and were lucky with the weather too.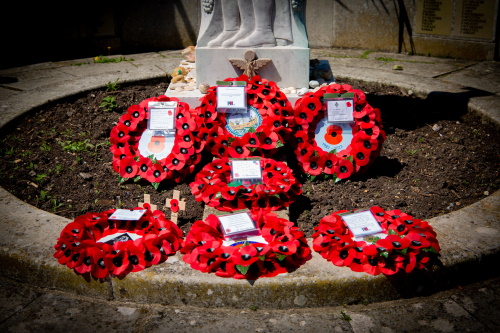 Event Case Study - Folkestone Armed Forces Day June 2023
We provided audio coverage along The Leas in Folkestone for Armed Forces Day 2023. A large project to ensure good audio for the commentary and public announcements.
We also provided Academy FM an audio feed so it could be heard live on air.
Radio communications was supplied to the organisers, including a repeater with trailer mast to ensure good coverage.
Please contact us during your early stage of planning your event.